Order a No Obligation
Free Trial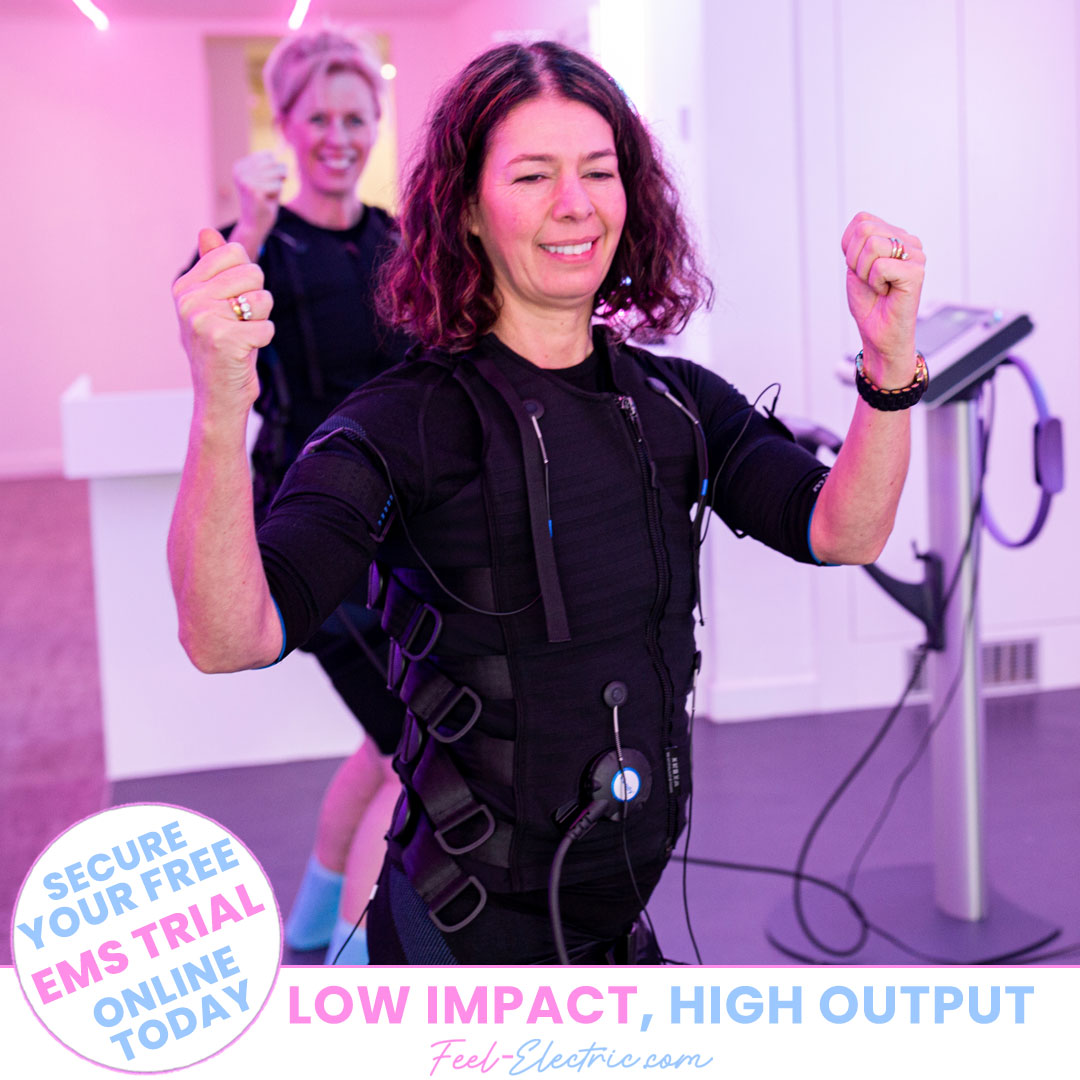 Our EMS Programmes are designed to to deliver results, as the UK's leading privately own EMS health provider your results is our focus. EMS Training is relatively new to the United Kingdom but huge in the US, Germany, France, South Africa and rising in other countries.
EMS is a 20 minute workout per session, all low impact routines so anyone can do it and you'll find is one of the most efficient workouts you'll ever take part in. A single 20 minute EMS workout delivers the equivalent of up to a 4 hour HIIT session in the gym when taking part in exercise classes.
All our EMS Gyms are supported by Personal Trainers who are there to deliver your Free EMS Trial and walk you through the health and fitness programmes we have available to help deliver your personal goals.
Why Physical Therapists Use
EMS Physio
Physical therapists like osteopaths, chiropractors and physiotherapists find EMS physio technology remarkably effective in treating their healthcare patients. Let's look at why they use EMS physiotherapy treatment to ensure improved wellbeing for their clients: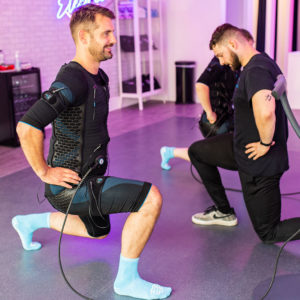 Physiotherapists: Electro Muscle Stimulation has been used for decades by physios in general practice and by physiotherapists at the highest level of sports. Why? Simply because EMS physio treatment is the most effective way of focusing on specific muscle groups without worsening your injured muscles and joints or affecting your wellbeing. Feel Electric EMS physiotherapy using low-impact physical therapy workout routines also promotes healthy blood circulation which promotes nutrient transfer through your muscles to accelerate the recovery process further. Physios also use EMS physical therapy devices to correct muscle imbalances to help you recover from injury or surgery quicker without putting any strain on your muscles or joints.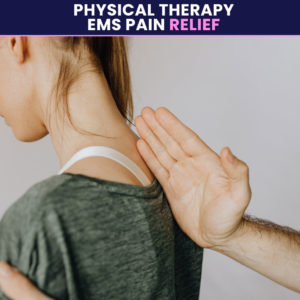 Osteopaths: Osteopaths look at the balance and wellbeing of your body to make sure that your bones, muscles and joints are working effectively together. That's why osteopaths love using EMS physio devices with their clients. Electro Muscle Stimulation physical therapy allow our Personal Trainers to target and activate all your key muscle groups making sure you strengthen your body in a healthy and consistent manner. EMS physiotherapy treatments at a Feel Electric clinic are low-impact and tailored to you so they never overstrain your joints and never overbalance your body making EMS physio a perfect healthcare treatment aid for osteopaths.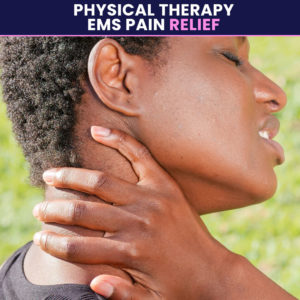 Chiropractors: Whatever sort of back pain or neck pain you're suffering from EMS physio treatment is helpful in improving your health and wellbeing. Chiropractors, who focus on manipulating the spine, find EMS physical therapy technology particularly efficient in targeting the neck and back. Electro Muscle Stimulation physio at Feel Electric clinics massages the muscles in the affected areas up to 85 times a second to help relieve pain in the back or neck and provide real wellbeing. Chiropractors also use EMS physio treatments as physical therapy to strengthen the surrounding muscle groups and joints to help you avoid future injury and healthcare problems.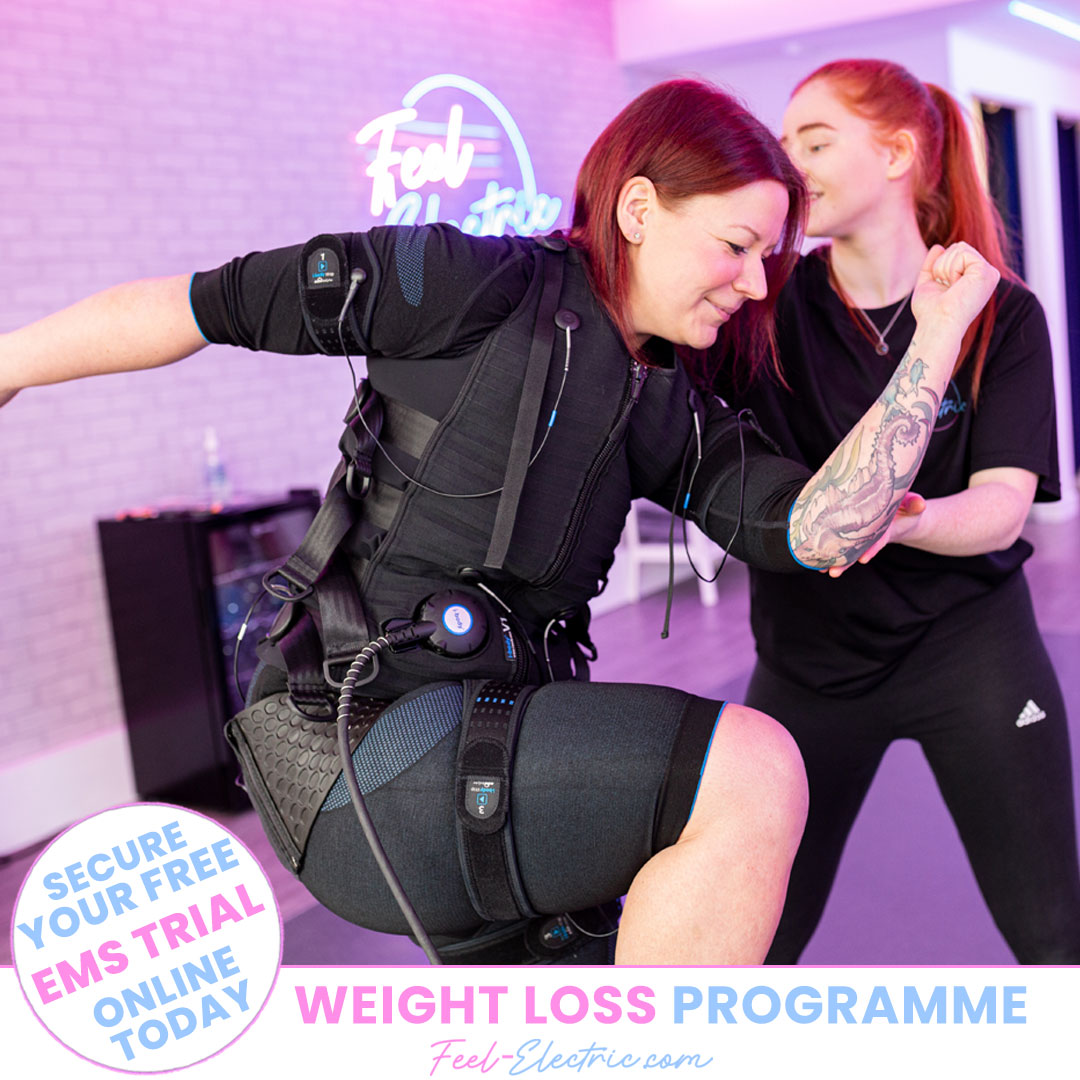 f you are looking to lose weight, give our Free Trial EMS training programme a go and see the results for yourself. You'll find you feel "electric" and see results quickly, even after your first EMS training session and for up to 72 hours after it too.
Because EMS Training delivers a full body workout every time you take part, unlike any other gym fitness workouts where you must do different routines time and time again to achieve similar results.
An EMS workout is a fully body workout that targets individual areas of the body which you is only a 20 minute session each week as a minimum. The EMS session targets more muscle and muscle groups to help you lose weight and slim down.
Have you ever thought I'd like to be a little more toned here or there when looking at your body in a mirror? If yes, EMS Training is a great way to target those areas of the body that tradition gym workouts take a lot of effort to achieve similar results.
To achieve more definition in your arms, abs and chest to name a few places EMS training is perfect when completing a 20 minute low impact routine anyone can do.
EMS Body Toning works by focusing on the areas of the body you want to see results and a training programme with a Personal Trainer to help you achieve those results fast without all the effort of going to the gym 3 or 4 times a week minimum. EMS is used by professional athletes and celebrities worldwide.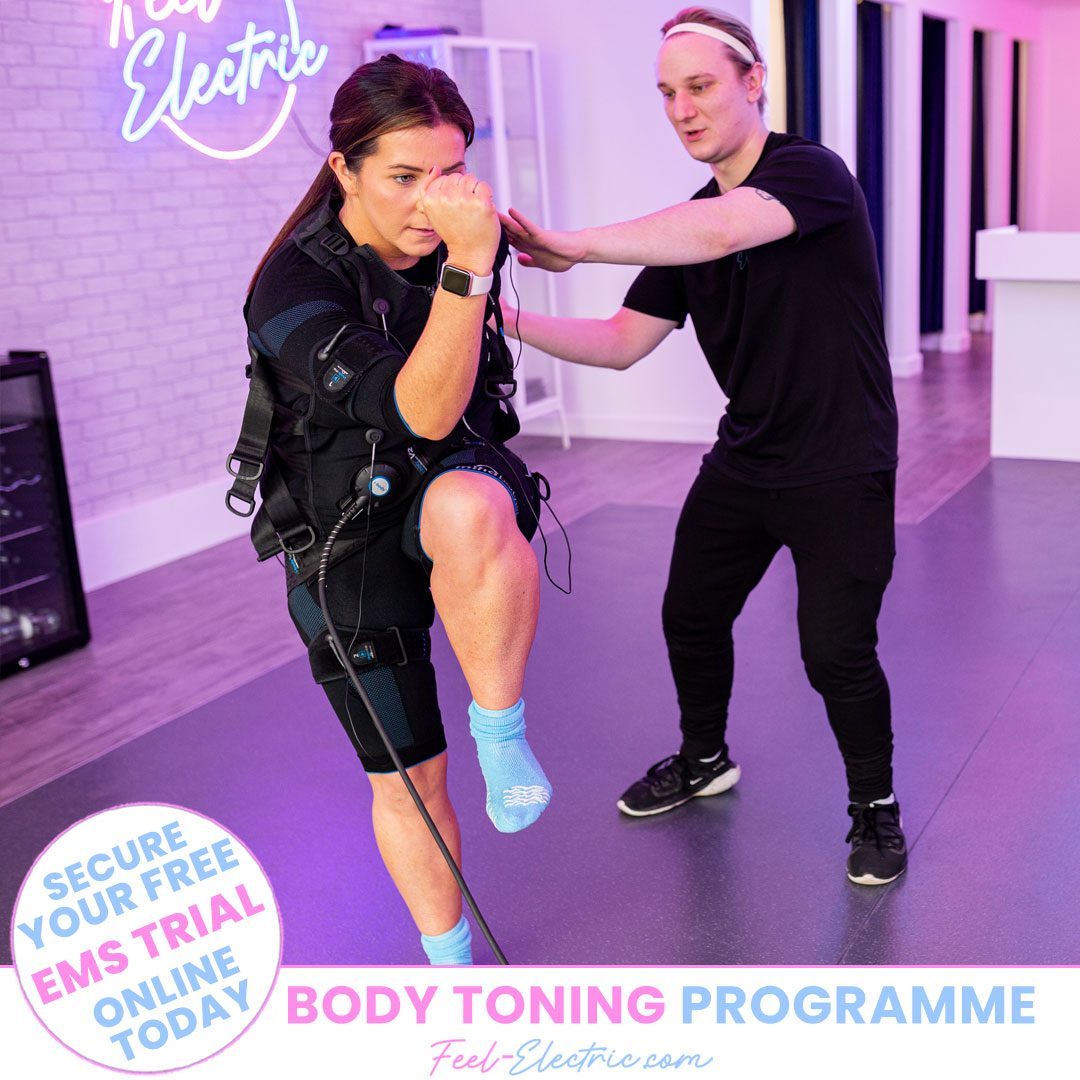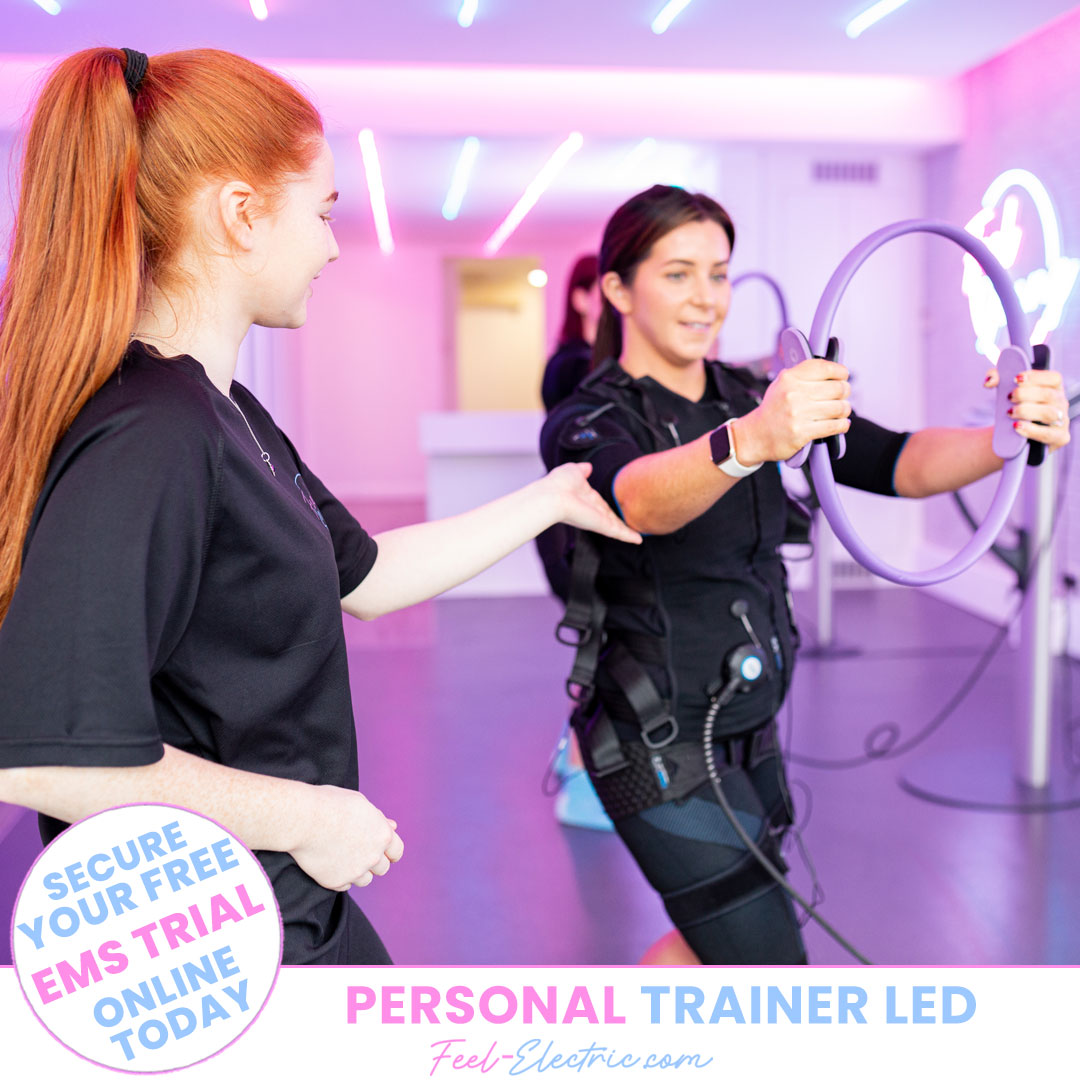 EMS training achieves visible results by contracting muscles up to 85 times per second, unlike a gym where you have to do multiple repetitions to achieve similar results over a longer period of time. EMS stands for Electro Muscle Stimulation and trust us this doesn't hurt, a benefit of the EMS technology Feel Electric uses is all our equipment is medically certified.
Also included in your Free EMS Trial is a Feel Electric Health Assessment which is a full body composition analyser. Using this device helps our Personal Trainers to provide guidance on your health and fitness journey in just 60 seconds. Plus as an EMS Training member you will also have access to all your body composition data in the Feel Electric Members area.
From The
EMS Fitness Blog
Only the latest news from us, stay tuned.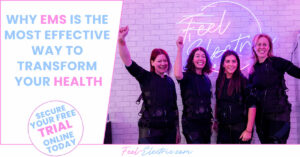 EMS – Effective Health Treatments for Every Body Getting fit or recovering your health when you're older or carrying excess weight can be daunting. Thoughts
Read More »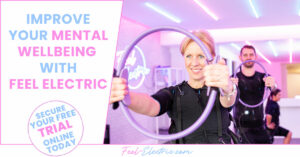 Put EMS at the Core of Your Mental Wellbeing The last few years have been difficult for everyone with our collective mental health taking a
Read More »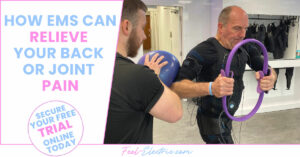 How EMS can Relieve Your Back or Joint Pain Suffering from long-term pain is not to be wished on anyone. Unfortunately, many of us suffer
Read More »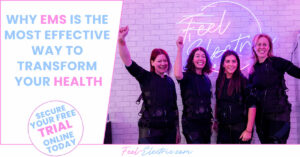 EMS – Effective Health Treatments for Every Body Getting fit or recovering your health when you're older or carrying excess weight can be daunting. Thoughts
Read More »
Feel Inspired by Feel Electric EMS
If just one 20-minute EMS session a week at Feel Electric studios equals a 2-hour HIIT session, what are you waiting for? There's only one way to feel the true power of EMS training and that's to try it for yourself! Book a
Free EMS Trial Online
to Tone, Firm and Lose Weight with EMS Training.